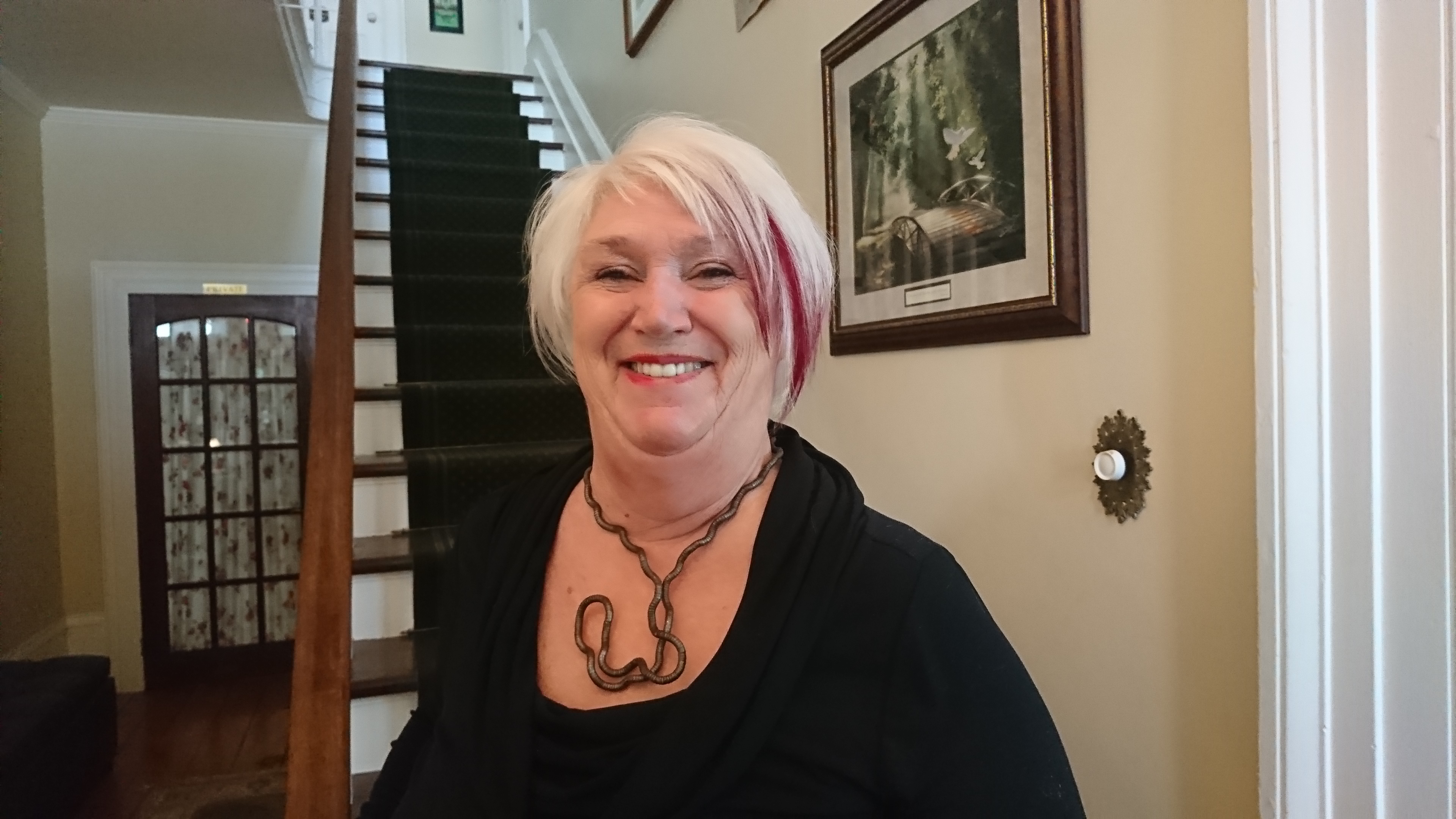 I have great people skills, having been a Life Coach for over 20 years. My passion in life is inspiring people to their greatness. Having retired from coaching, I tried hosting on Airbnb. In 2015, I bought the Historic Joseph Lawrence House (JLH) B&B which is a well established bed and breakfast designated a Heritage Site and is part of the fabric of life in Collingwood.
– Pat
History of Joseph Lawrence House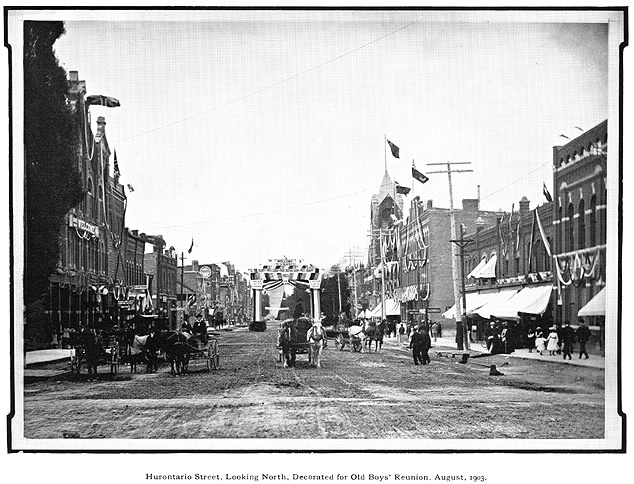 Writing in Collingwood Historic Homes and Buildings, (The Blue Mountain Foundations for the Arts, Collingwood, Ontario, 1989, pp.26, 27) Laurel Lane-Moore researched and documented the early history of the Joseph Lawrence House as follows:
At first glance, this two-storey brick house appears to be a straightforward example of the popular Italianate style that caught the fancy of many well-to-do citizens in the late 1870s and 1880s. Its projecting frontispieces, segmental windows, brackets and double door with rectangular transom are characteristic of a number of Collingwood homes constructed or updated according to the architectural fashion of the early 1880s. The decorative brickwork, with its distinctive band courses of contrasting buff bricks, was likely the work of John Chamberlain, a talented English bricklayer who was responsible for much of the town's fanciful brick patterning.
Read More About Joseph Lawrence House Early History
Behind the neat façade, however, the remains of an early house speak of less prosperous times. The rear elevation, exposed to show the original frame construction, features small-paned windows and eaves returns, suggesting that a simple, two-storey frame house, built circa 1860, underwent a dramatic transformation in the latter part of the century. Inside, mouldings and door openings in the back portion of the house are considerably smaller than those found in the front section.
The original house was likely built by Joseph H. Lawrence, who acquired legal title to a large block of land surrounding the house in 1874. Lawrence, reputed to be the first settler in the town proper, came to Collingwood March 8, 1853, according to the Association of Collingwood Pioneers of which he was president.
A reformer, Lawrence was appointed town clerk in 1858, a position which he held until his death in 1877. From his office in the old town hall, Lawrence also carried out a number of other jobs. According to Mitchell's Canada Gazetteer and Business Directory for 1864-65, he was town clerk, insurance agent, auctioneer, land agent, commissioner, and issuer of marriage licenses. In 1858, he also published a short-lived newspaper known as the Collingwood Journal.
At the time of the 1861 census, Lawrence, fifty-three, and his wife Sarah, had six daughters and one son. A man of culture noted for his fine penmanship, Lawrence brought one of the first pianos to town and his wife, Sarah, gave music lessons from her home for many years.
In his reminiscences of the early days published in the Huron Institute Papers and Records (Vol. II, 1914) John Nettleton recalled: "Mr. Lawrence's house was the furthest south and was all surrounded by bush. On one occasion we had hard work to save his house from being burned down by bush fires." In 1875, Lawrence sold a large portion of his property to Andrew Melville and Thomas Fair, partners in the town's oldest dry goods operation. It was probably sometime in the early 1880s that the Lawrence house was altered dramatically.
In contrast to the simple, utilitarian building that Joseph Lawrence built, the new façade reflected the improved status of its occupants, with marble fireplace mantels, deep cornice mouldings, ceiling plaster medallions and finely etched coloured glass ornamenting the spacious front and back parlours.
After Thomas Fair's death in 1885, his widow, Elizabeth, renamed the firm E. Fair and Co. and with the help of her three sons, took over management of the company. The large property, known as the Fair Estate for many years, was sold to Mary and Richard Stephenson in 1922.
With no indoor plumbing or modern heating system, the five-bedroom house needed a great deal of work, and the Stephensons' daughter Muriel recalls that her father, the owner of several hotels, spent a considerable amount of money installing these conveniences. The "beautiful grounds" that once surrounded the house were subdivided into thirty-four lots and sold in the 1940s when wartime housing was needed.